SRED Unlimited Brewery Road Trip – August 2022
SRED Consultant David Reti

"What I found most interesting was that every one of these businesses are using SR&ED refunds to help grow their business, but each of them is doing it in very different ways." – David R.
Part 3 – Rhythm and Brews
A short ride later, we found ourselves saying hello to Andrew Byer of Rhythm and Brews in Cambridge. Another great space, just raw and functional, you were invited to the bar on the right with the brewery at the back of the unit in plain view and fully accessible. To the left was the stage and music hall and to the right was the cooler and storage space.

Andrew's a great guy who just loves what he does. Andrew acknowledged right from the start that SRED credits have helped R&B by offsetting staff costs to ensure that they can grow the company into something truly special. Local music, local beer is the motto and Andrew even has a tattoo on each arm to demonstrate his dedication! Flights of beer are provided on small platters that look like old vinyl records. Up above the door is a drum set that allegedly belonged to Platinum Blonde. The place is filled with both music and beer-related memorabilia. Even the taps are musically themed.
We grabbed our drinks and hit the patio where Andrew joined us to talk beer. And music. It's clear that he loves his craft and he talked equally about the shows and music he provides every weekend, alongside new and interesting beer mixes. They recently perfected some seltzers that, across the board, were our favourites. Light, refreshing and tasty, they were a huge hit; especially the tangerine flavour.
Other beers, like the More-o, made with actual Oreo cookie pieces were not for the faint of heart! Andrew showed us his barrel project, with labelled barrels covering almost an entire wall and went on to talk about some of his experiments including using adjuncts like chocolate, vanilla, coffee and coconut. With the coffee, in particular, he's done a lot of work, acquiring a roaster to figure out exactly how to extract specific flavours as efficiently as possible. "What tastes good for coffee, typically doesn't work very well for beer," he explained. He also talked a little bit about the unique yeast cultures he's developing – harvested literally from the area around the brewery. He's been working on this for years, testing hundreds of cultures and narrowing them down to 2 viable strains. Now, he's determining if they can be grown and reused and their unique characteristics and flavours maintained from batch to batch. An actual "R&B brew from start to finish." That's the beauty of SR&ED and why he's thrilled to be receiving credits for his work!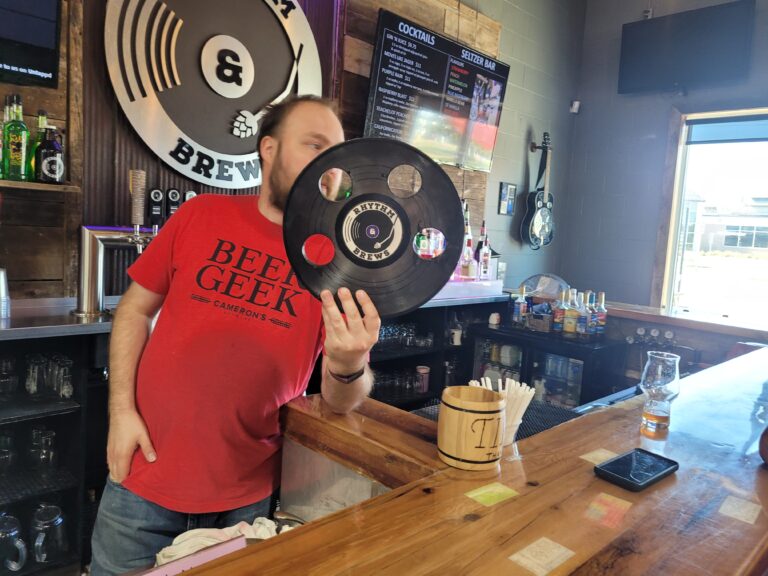 "These guys study their craft so intimately and dedicate their lives to making amazing beer and food. It's unbelievable. By working with SRED Unlimited, you can clearly see that they were able to focus more time on brewing what they love and less on stressing over claim preparation." – Mitch R